SUSAN HODGES RAMLET
alto | mezzo-soprano (she/her)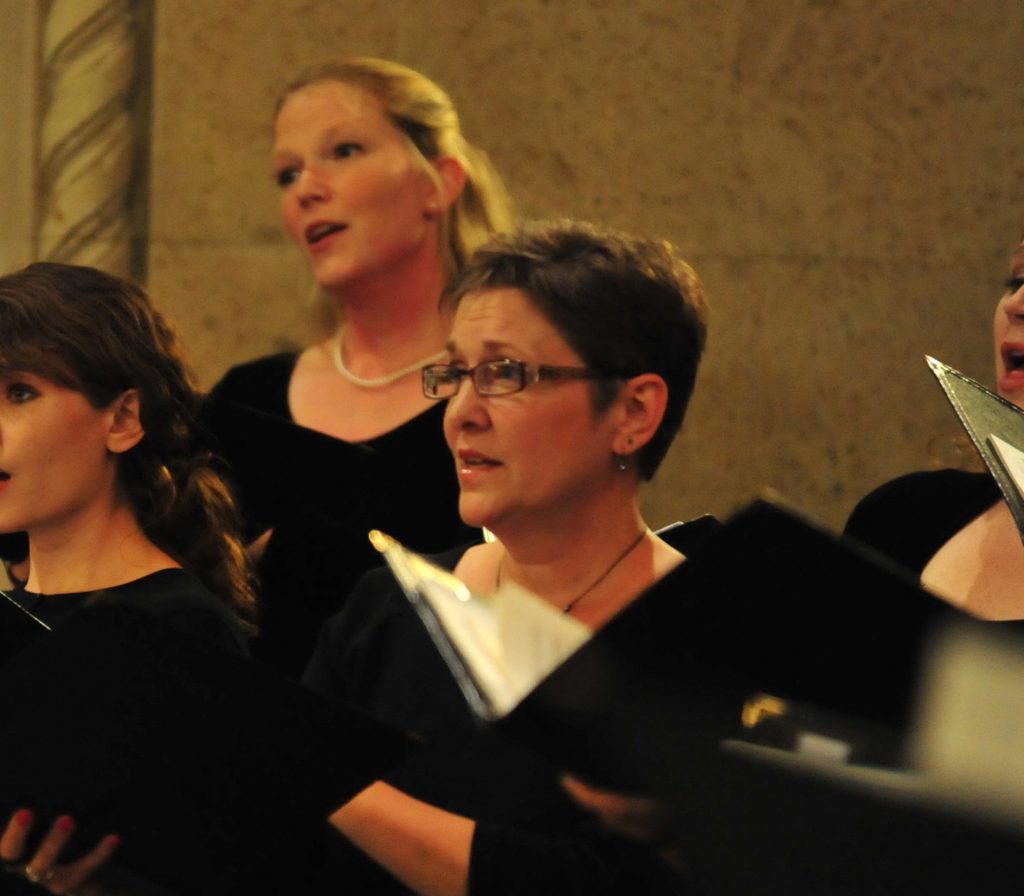 Photo credit Kirk Fratzke, Minnesota Beethoven Festival
Susan is a seasoned ensemble singer who has worked in opera, choral and musical theater. Described as having "a sound like warm honey", she works comfortably across alto and mezzo-soprano ranges. Considered by conductors to have a "fulcrum" voice (a voice that unifies nearby voices), Susan is an excellent sight reader with a good ear and exceptional blend.
Currently a chorus member of the Bach Roots Festival (formerly Oratory|Bach Ensemble), she also sang in the first two seasons of BorderCrossing Choir. Susan was a section leader for the Minnesota Beethoven Festival Chorale under Dale Warland and sang eight festivals in Winona, Minnesota. She sang with the Dale Warland Singers for 5 seasons and performed with the Minnesota Chorale, the St. Paul Chamber Orchestra Chorale, the Together in Hope Project, the Singers-Minnesota Choral Artists, and Northstar Consort. Prior to moving to Minnesota, Susan performed with Houston Grand Opera Chorus, the Houston Symphony Chorus, and as a Company Associate Actor and Music Director for Stages Repertory Theater. She performed with Armory for the Arts (operetta) in Santa Fe, NM, the San Antonio Opera (chorus), the San Antonio Festival (opera chorus) and the Denton (Texas) Community Chorus (musical theater).
After numerous church assignments over the years, she is currently the alto soloist and section leader at  St. Philip the Deacon Lutheran Church in Plymouth, Minnesota. Susan studied choral conducting under Bruce Chamberlain and voice with Kay Paschal and Dr. Joseph Amaya.  She has also led youth choirs and handbell choirs.  Known for her expert preparation and leadership, Susan has performed many vocally challenging works for opera and chorus, such as choral works by Arvo Pärt and Veljo Tormis, Igor Stravinsky's "Les Noces" (soprano soloist), the premiere of "New Year", an opera by Sir Michael Tippett (chorus), and chorus selections from "Tienda" by Reynaldo Moya.
downloadable resume | video and audio of actual singing
Photos
Click an image below for larger version